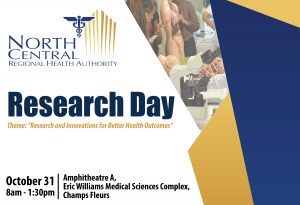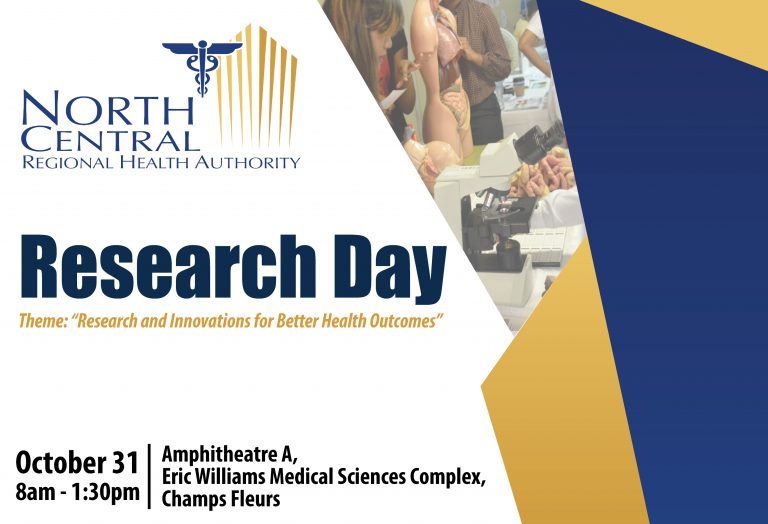 The North Central Regional Health Authority (NCRHA) would be hosting its Research Day on October 31, 2019, at the Eric Williams Medical Sciences Complex (EWMSC), Champs Fleurs.
Research Day is a platform for researchers to share their findings and to provide opportunities to keep the NCRHA health professional updated with country-specific interventions. Scholars' are able to share their research through both written proposals and poster presentations.
You are invited to attend and be apart of this experience. REGISTER AT https://forms.gle/rcmwGvzSw5ekpdjx5
In light of the Research Day, the Authority would also be hosting a WELLNESS FESTIVAL at the Main Lobby Area of the EWMSC. See NCRHA Research Day Wellness and Innovation Festival for more details.
For further information, please feel free to contact the Public Health Observatory Department of the NCRHA at 645-3232 ext. 2606/2602.